This post contains affiliate links, which means I will make a commission at no extra cost to you should you click through and make a purchase.
Birds and Christmas trees simply go together. Whether you use clip on birds or bird Christmas ornaments, it's a natural thing for a bird to be in a tree.
You'll love the selection of bird Christmas ornaments featured here. There are a variety of colors, designs, and sizes of bird ornaments available.
Give a bird Christmas ornament to a bird lover as a gift, or use one as a package topper or stocking filler.
These pretty little bird Christmas ornaments will look amazing on your Christmas trees!
Place them on branches in various areas of your tree along with your other ornaments, or decorate your entire Christmas tree in a bird theme.
Featured Image: Pixabay
Pretty Bird Christmas Ornaments
You'll love the assortment of bird Christmas ornaments at The Ornament Shop. Aren't these sweet? I have to admit that cardinals are my favorites, since we have so many in our neighborhood. Which bird Christmas ornaments are your favorites?
Christmas Cardinal Christmas Ornament

Cardinal on Pinecone Christmas Ornament

Bald Eagle Christmas Ornament

Wide-Eyed Owl Christmas Ornament

Pelican Christmas Ornament

This pretty hand-made finch bird Christmas ornament is very realistic looking.  I could just see a Christmas tree decorated in beautiful glass ornaments, including this pretty bird.
Glass ornaments add lots of holiday sparkle to your Christmas tree and this one is no exception.  Imagine the Christmas tree lights shining through this glass.  Lovely!
Made of art glass and murano glass, it makes a lovely addition to your Christmas tree, or a great collectible gift for family and friends.
Blue Bunting Bird Ornament 2015 Hallmark
Blue Bunting Bird Ornament 2015 Hallmark
This little guy reminds me of an indigo bunting that passes through our backyard in the Fall and Spring.  I think we're on the edges of their migration and breeding territories.  Anyway, Mr. Blue is quite handsome and this is my 2015 pick for a Christmas ornament to add to our tree this year.
He measures just 1.28 x 1.22″ x 0.5 inches and would also make a wonderful decoration to add to your Christmas wreaths.
This miniature Christmas tree ornament can be used on a mini or full sized Christmas tree, or anything in between.
A tribute to the beauty of birds and nature's bright coloring, this bunting's brilliant blue plumes are sure to stand out on your tree.
Bird Christmas Ornaments On Zazzle
Zazzle has a dazzling selection of custom designed, unique bird Christmas ornaments.  Be sure to check out the assortment.  Some of these ornaments can be personalized with pictures and/or text.
birds Double-Sided ceramic round christmas ornament

birds Double-Sided ceramic round christmas ornament

Bird Double-Sided Star Ceramic Christmas Ornament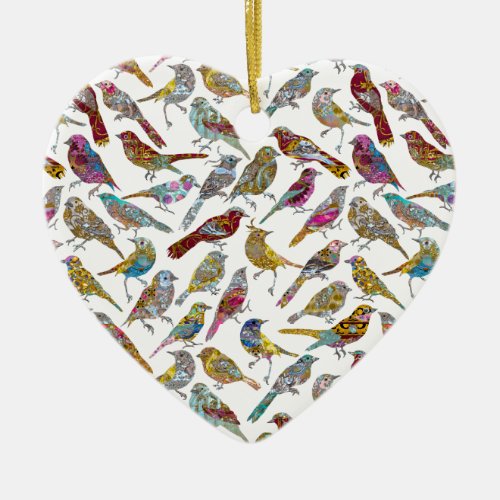 Elegant dancing chic birds Double-Sided heart ceramic christmas ornament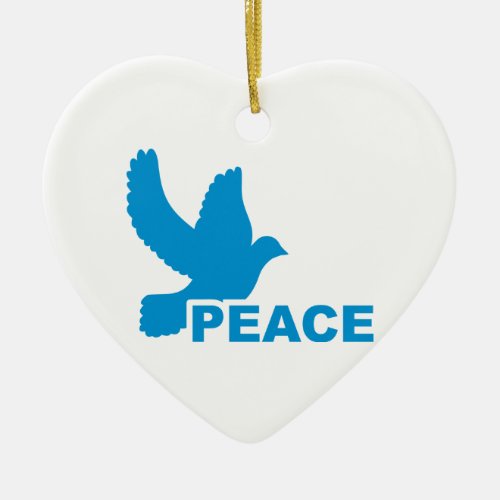 Peace dove Double-Sided heart ceramic christmas ornament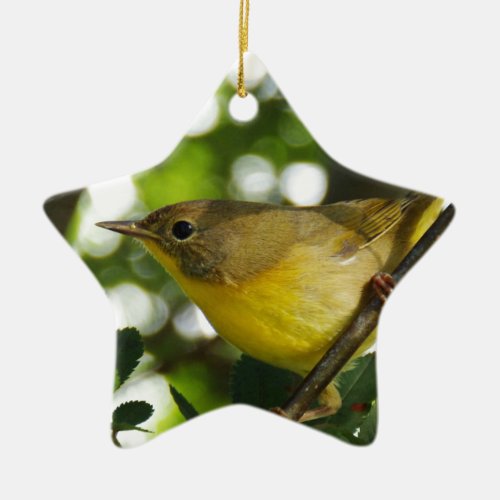 Watching The Season Change Double-Sided Star Ceramic Christmas Ornament

Beautiful Bird Christmas Tree Ornaments
These bird Christmas tree ornaments will really make a statement on your Christmas tree! Their beauty will inspire all who see them. They are so much fun to collect, display, and to give as gifts! Choose your bird ornaments below, and make your Christmas tree even more delightful!
Touch of Nature American Goldfinch Bird Christmas Ornament
Feathered Black-Capped Chickadee Clip-On Bird Christmas Ornament
Touch of Nature Fat Blue Jay Feathered Bird Christmas Ornament
Touch of Nature Feathered Mountain Bluebird on Wire for Crafts
Hallmark Four Calling Birds 4th in Twelve Days of Christmas Series
Painted Bunting Beauty of Birds #8 2012 Hallmark Ornament
Touch of Nature Eastern Blue Bird Ornament For Crafts
Old World Christmas Glass Ornament – Pygmy Owl
Touch of Nature Robin Bird Ornament For Crafts
Set of 2 Red Cardinal Bird Clip-On Christmas Ornaments
2014 Hallmark Ornament Hummingbird 10th In Series
Baltimore Oriole – 2014 Hallmark Keepsake Ornament
Old World Christmas Stylized Blue Jay Ornament
Enesco Jim Shore Heartwood Creek Jingle Birds Bluebird
Hallmark Beauty of Birds Western Tanager Ornament
12 Days of Christmas – Five Golden Rings
Feathered Natural Toned Song Bird Clip-On Christmas Ornament
Inge Glas FANCY FEATHERS Blown Glass Ornament Parrot
Feathered Red Song Bird Clip-On Christmas Ornament
Pair of Red Robbins Christmas Ornaments Set of 2
Old World Christmas Pelican Ornament
White Feathered Long-Tail Clip-On Bird Christmas Ornament
Collection of 12 Resin Painted Cardinal Miniature Ornaments
Jim Shore Heartwood Creek Cardinal on Branch
Lady Oriole Beauty of Birds 2011 Special Edition Hallmark Ornament
Kingfisher Bird Christmas Ornament
Peacock Blue Glitter Bird Christmas Ornament
Bird Christmas Ornaments on eBay
My favorite place to hunt for unique Christmas decorations is eBay.  In fact, here's an interesting collection of bird Christmas ornaments I found for  you.  Be sure and bid or buy soon because these beautiful ornaments won't last long!
eBay Feeds for WordPress
by
Winwar Media
(Visited 1,895 times, 1 visits today)