Spread your holiday spirit to your bathroom with these jolly Christmas bathroom decorating ideas.
Make your bathroom a fun and festive place for family and friends in a jiffy. You'll bring a smile to everyone's face when they see your beautifully decorated bathroom.
Decorating our homes for Christmas can be so much fun, so don't leave any room out!
What's that you say? Don't know where to start? No worries, you'll find some fun and fabulous Christmas bathroom decorating ideas right here.
Let's get started on turning your bathroom into a Christmas wonderland!
Some things you can do to add a bit of Christmas charm to your bathroom include…
Hang a Christmas themed shower curtain and/or use Christmas shower hooks
Use Christmas themed bathroom rugs
Place a poinsettia or other Christmas flower or figurine on the back of your toilet
A Christmas table runner looks pretty on a table, counter or shelf in the bathroom
Add garland or Christmas lights in various places throughout the room.
It's almost time for that most jolly of elves, Santa Claus to make his yearly visit to all who love him. Better make sure the bathroom is in tip-top decorating!
Pretty Christmas Shower Curtains
These gorgeous shower curtains will brighten up your holidays and bring smiles and cheer to everyone.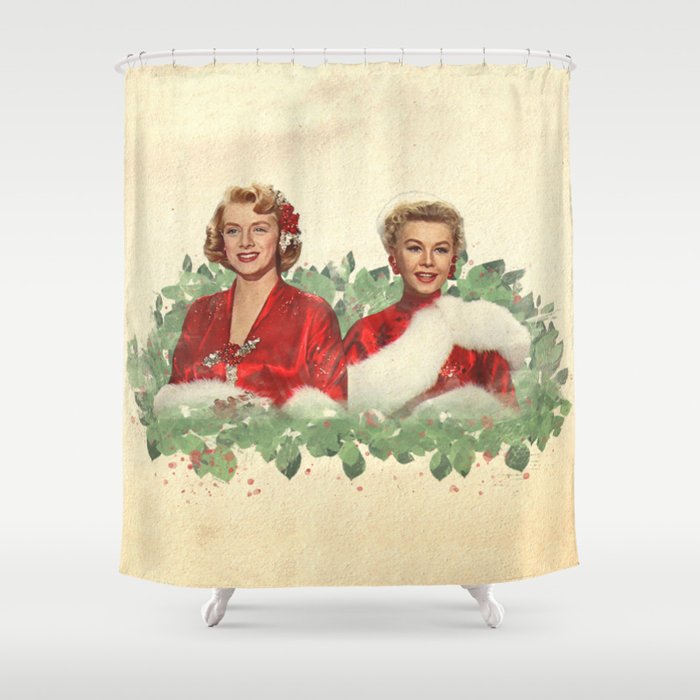 Sisters – A Merry White Christmas Shower CurtainSociety6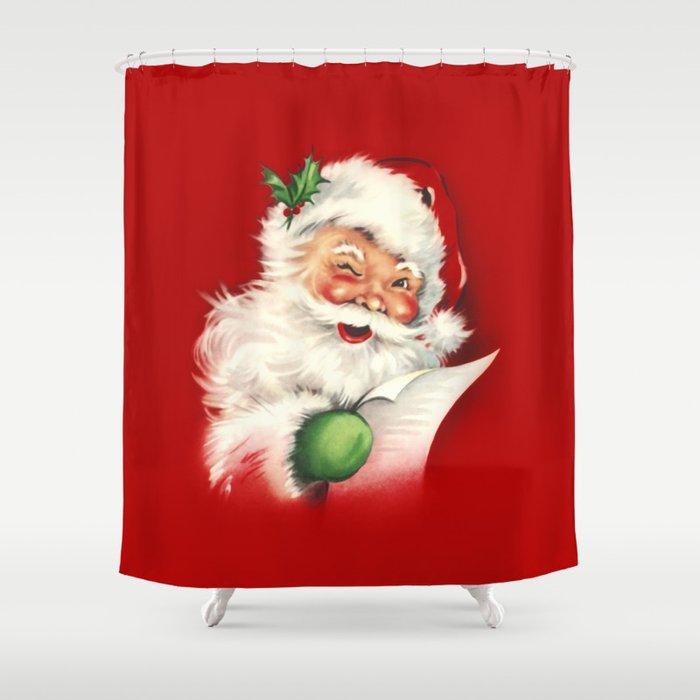 Vintage Santa Shower CurtainSociety6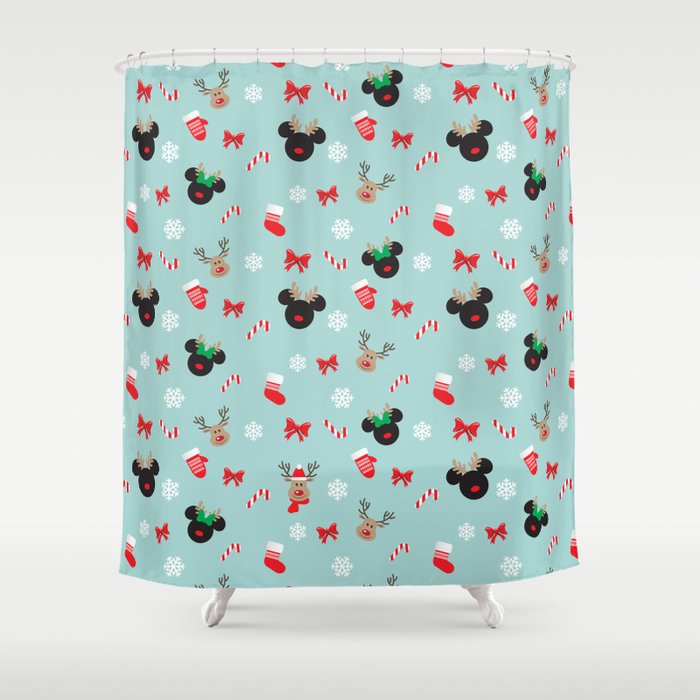 Christmas Mouse Ears Reindeers Shower CurtainSociety6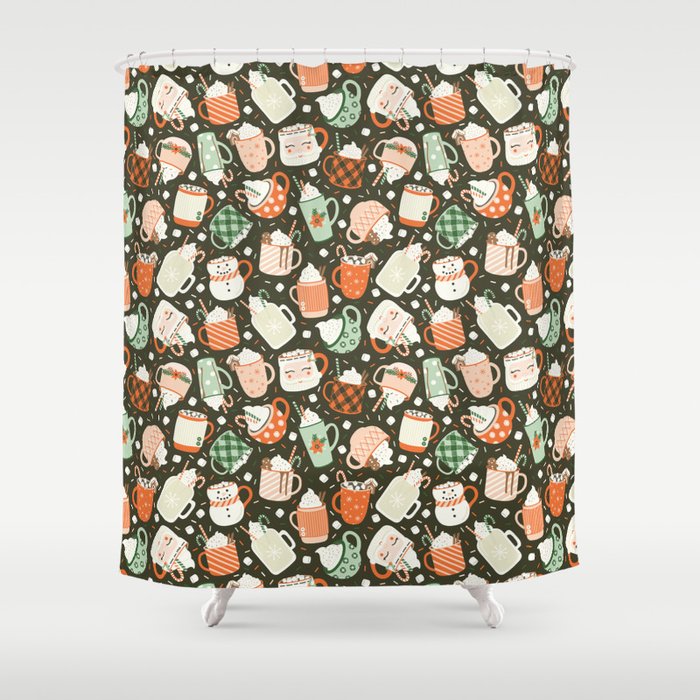 Christmas Cocoa Shower CurtainSociety6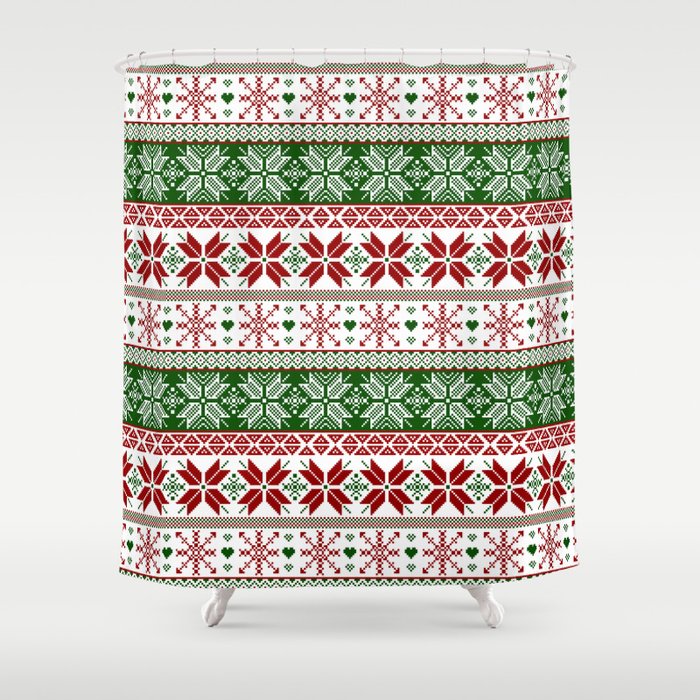 Green & Red Winter Fair Isle Shower CurtainSociety6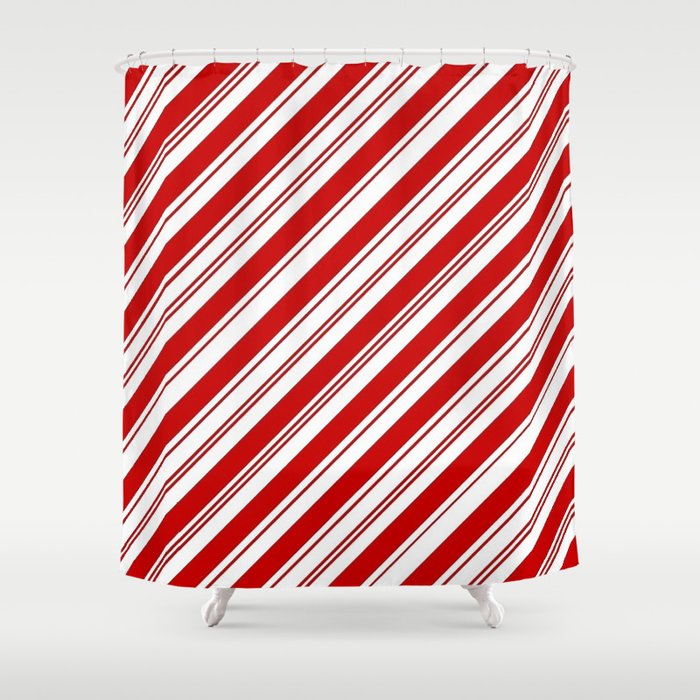 winter holiday xmas red white striped peppermint candy cane Shower CurtainSociety6
Who knew Zazzle had such beautiful Christmas shower curtains? I sure didn't! I've got to get over there and do a little more shopping. These are gorgeous custom designed Christmas shower curtains that are sure to please. And because you got them from Zazzle, I bet you'll be the only one you know that has one!
Christmas in the woods shower curtain

Christmas Mistletoe Pattern Shower Curtain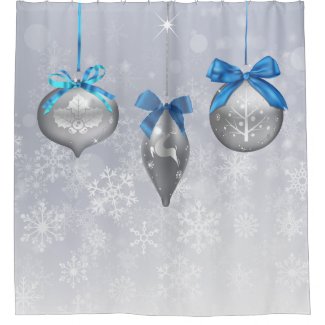 Snowflake Ornaments Shower Curtain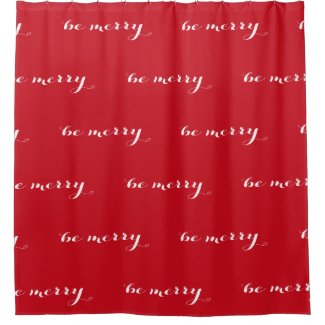 Be Merry Christmas Holiday Shower Curtain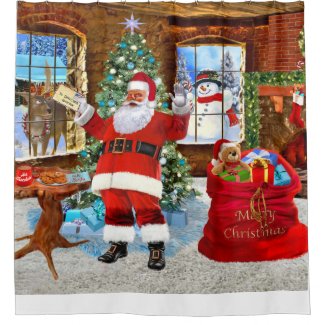 Christmas Santa Shower Curtain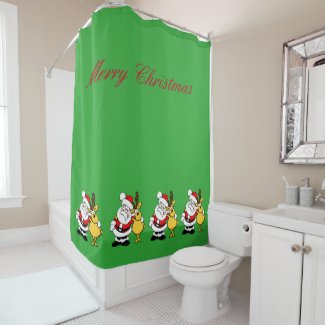 Santa Reindeer Shower Curtain

Adorable Christmas Shower Curtain Hooks
It's the cute little details that make the room. These adorable Christmas shower curtain hooks are delightful. I bet you can find a set to coordinate with any shower curtain you buy!
Santa Claus Ceramic Resin Shower Curtain Hooks-set of 12
Poinsettia Ceramic Resin Shower Curtain Hooks
Lenox Holiday Noveau Shower Curtain Hooks, Set of 12
Christmas Time Set of 12 Shower Curtain Hooks
Christmas Shower Curtain Hooks – Set of 12 (Noel)
Merry Christmas Penguin Shower Curtain Hooks,12 PCS
Christmas Bathroom Towels
There's a very nice selection of bathroom towels on Wayfair. There are sets of 2 or 3 hand towels or a set of wash cloth, hand towel and bath towel. To stretch my dollar I like matching a set of solid color towels with Christmas prints.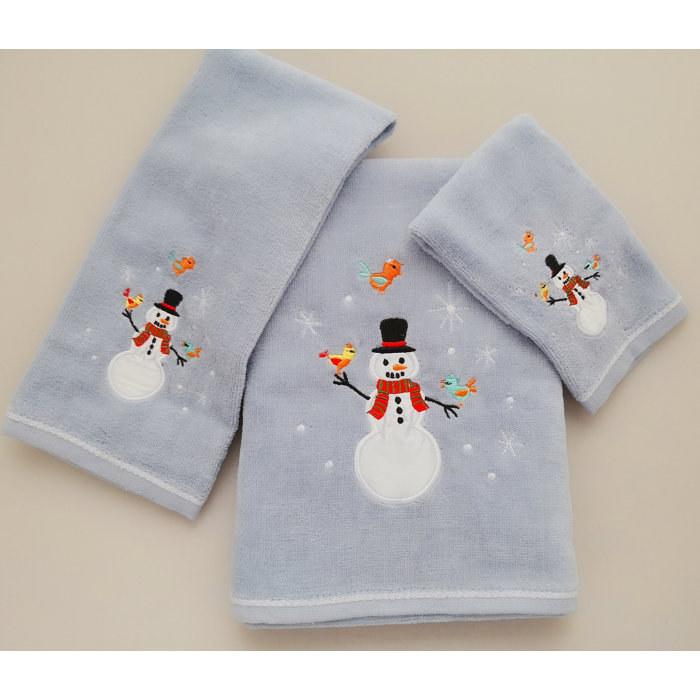 Christmas 3 Piece 100% Cotton Towel Set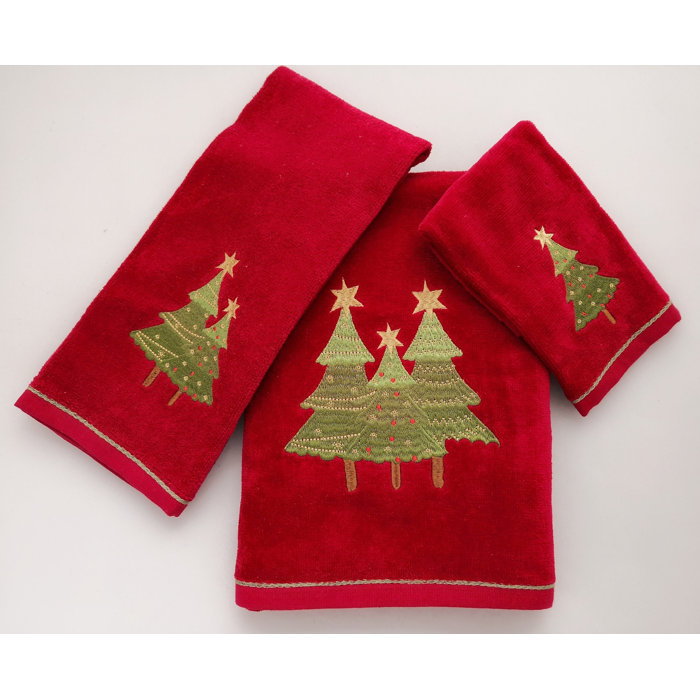 Christmas 3 Piece 100% Cotton Towel Set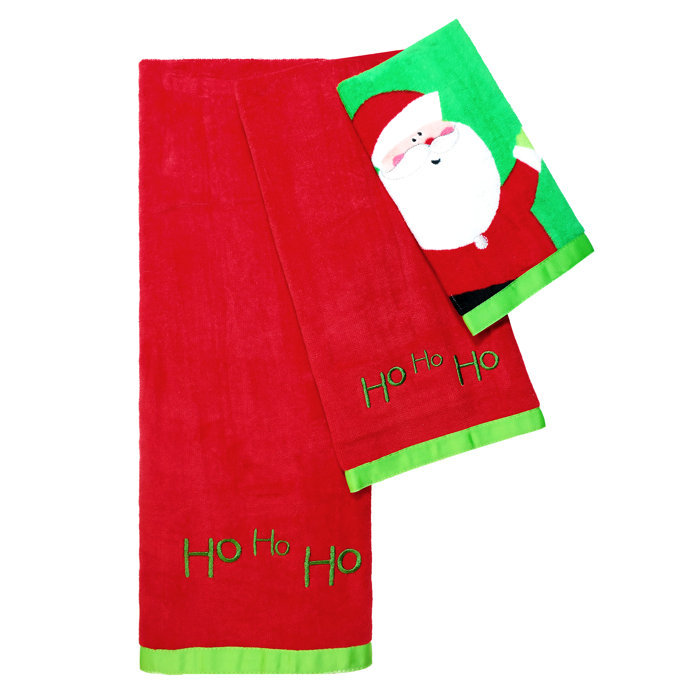 Christmas Tree 3 Piece 100% Cotton Towel Set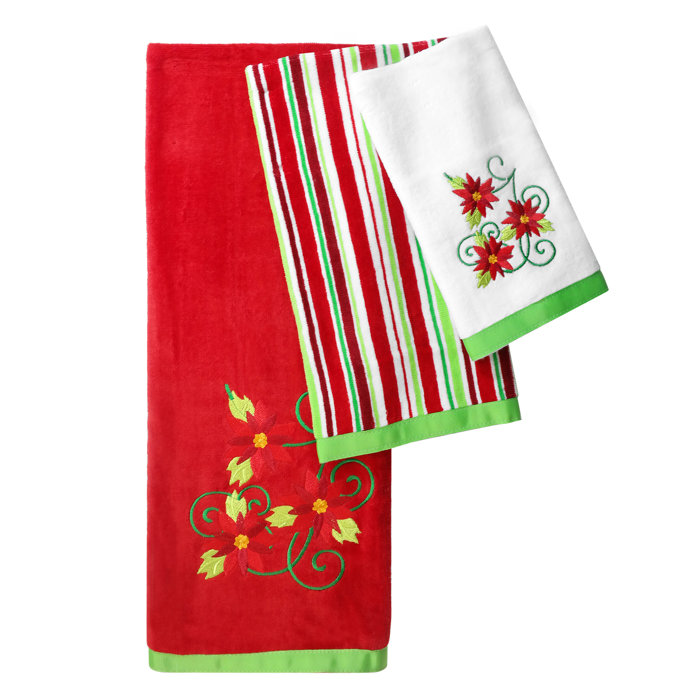 Marielle 3 Piece Cotton Towel Set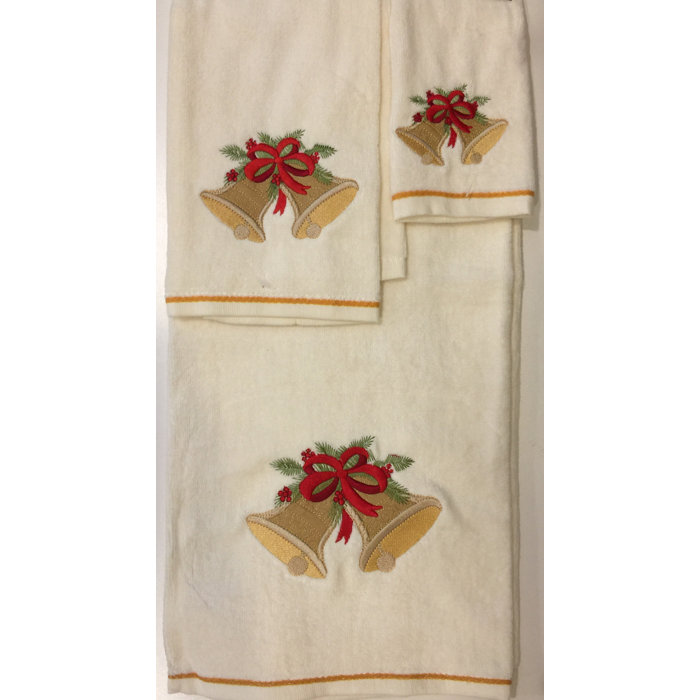 Christmas 3 Piece 100% Cotton Towel Set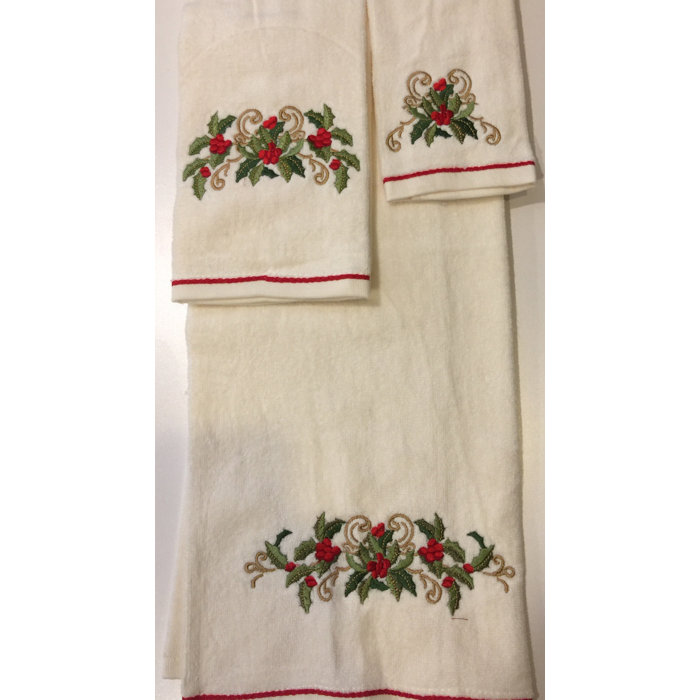 Christmas 3 Piece 100% Cotton Towel Set

Christmas Bathroom Accessories
It's all about the accessories! These cheery Christmas bathroom accessories will look great on the counter in the guest bathroom or the master bathroom. Just where ever you want to bring smiles!
Christmas Poinsettia Bathroom Set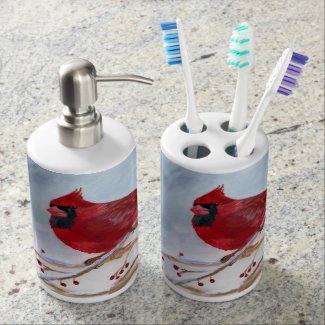 Christmas Cardinal Soap Dispenser & Toothbrush Holder

Christmas Snowman and Snowflakes Bath Set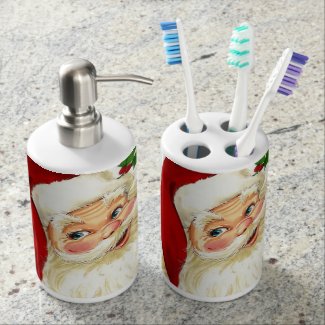 Santa Toothbrush Holder and Soap Dispenser Set

Christmas typography Soap Dispenser & Toothbrush Holder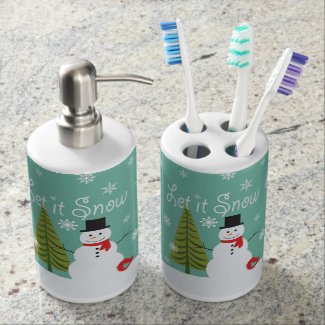 modern trends winter snowman bathroom set

Christmas Bathroom Rugs
Don't forget the Christmas bathroom rugs! No one likes stepping out of the shower onto a cold floor. But that's no reason to have boring bathroom rugs, either. Put a little cheer in the bathroom with one of these unique Christmas bathroom rugs.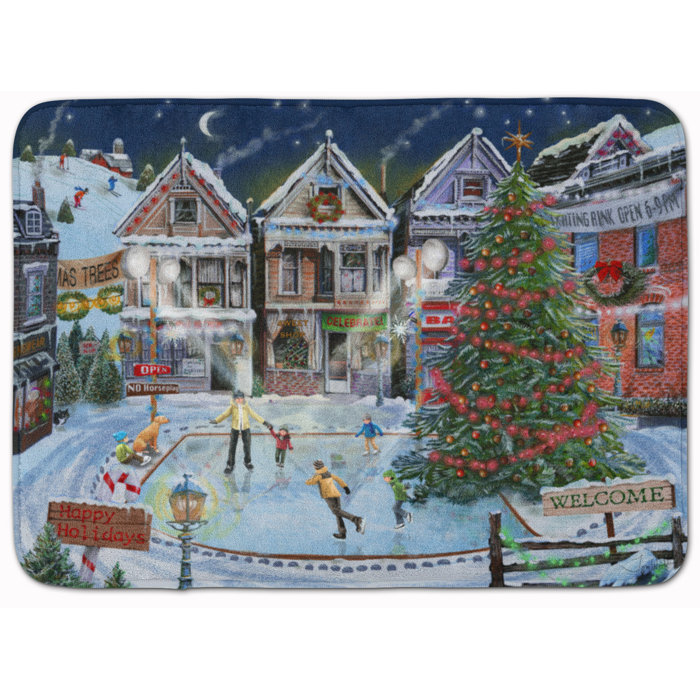 Christmas Family Skate Night Rectangle Microfiber Non-Slip Bath Rug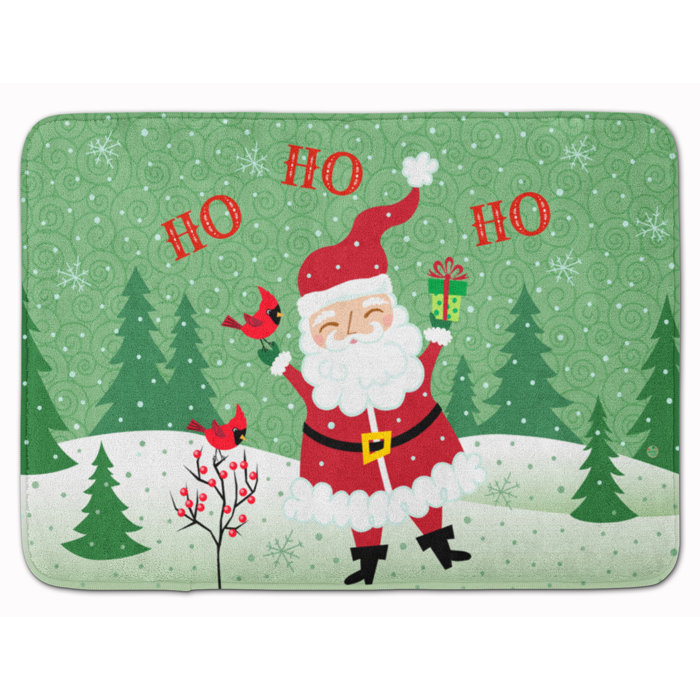 Aspasios Rectangle Microfiber Non-Slip Bath Rug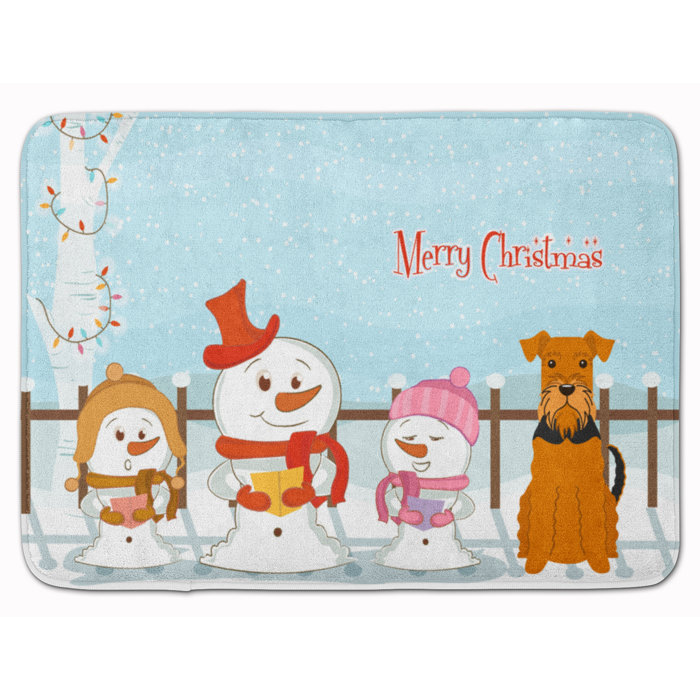 Merry Christmas Carolers Airedale Rectangle Microfiber Non-Slip Bath Rug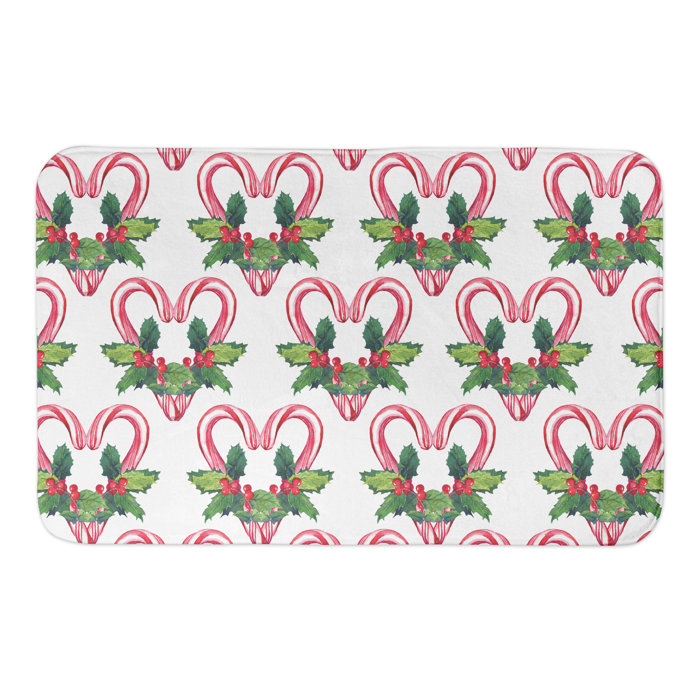 Grajeda Candy Cane Pattern Rectangle Non-Slip Floral Bath Rug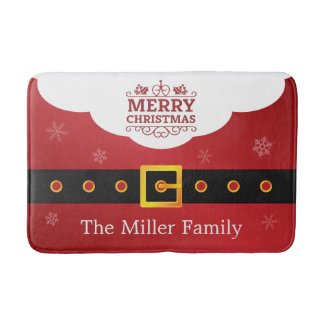 Santa Claus Suit Snowflake Decor Merry Christmas Bathroom Mat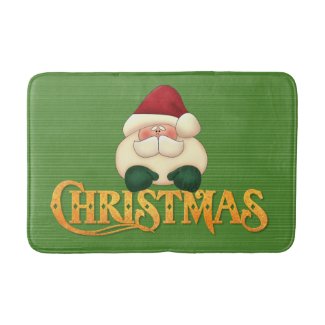 Green Stripes with Gold Christmas and Santa Bath Mat

Christmas Bathroom Scales
Custom Classic Christmas Wreath Bathroom Scale

Were you naughty or were you nice? The bathroom scale knows! I always start my naughty at Halloween and get progressively worse through Thanksgiving and Christmas!
If you keep a bathroom scale in the bathroom, cheer yourself up with a jolly Christmas bathroom scale. Your guests will love it. I didn't find any of these on Amazon, but the creative folks over at Zazzle never disappoint.
Cheerful Christmas bathroom scales help you take the bad news a little better this holiday season! At least it will make us smile!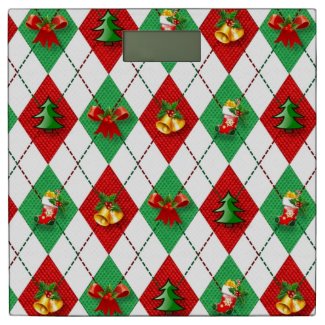 Argyle Bathroom Scale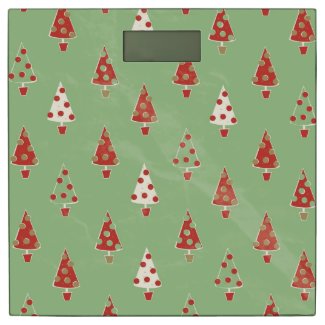 Christmas Trees Bathroom Scale

Christmas Trees on Green Bathroom Scale

Festive Pink Chickadee Joy Christmas Holiday Bathroom Scale

Cute Christmas Wall Clocks
Your guests won't be able to stop smiling when they see good old Santa Claus greeting them in the bathroom. Who can avoid smiling at Santa Claus? Is it time to open presents yet?
Bradford Exchange Tim Burton's Nightmare Before Christmas Cuckoo Clock
Mark Feldstein CKPNX Peanuts Christmas Cuckoo Clock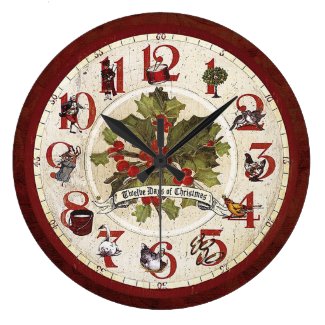 Twelve Days of Christmas Clock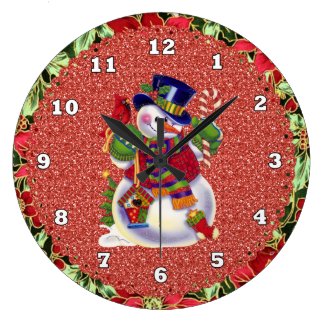 Christmas Snowman clock

Christmas Bathroom Decor on eBay
Here's some Christmas bathroom decorating ideas that will be sure to bring smiles and a few giggles this holiday season. Christmas entertaining is made just that much more fun when we add some extra special Christmas decorating touches here and there. The bathroom is the perfect place to add some Christmas cheer.
WP eBay Product Feeds
by
Winwar Media