This post contains affiliate links, which means I will make a commission at no extra cost to you should you click through and make a purchase.

Looking for holiday gifts for family and friends? Christmas cookie jars are super original gift ideas. Give them alone or fill them with homemade goodies for your gift recipients to enjoy.
Who would you ever give a Christmas cookie jar? Well, anyone! Grandparents, newlyweds, new home owners, collectors. How's those for a start?
Don't forget to pick one out for yourself! These are great gifts for loved ones…and yourself!
Collectible Christmas cookie jars are lovely additions to your own holiday decor too. Use them to hold cookies, pet treats or small trinkets. Or just display them along with your favorite holiday decorations.
A collectible cookie jar is something you can pass down to the next generation. Start a family tradition. Collect a new one (or more) every year.
Image: "Kringle" by photoverulam is licensed under CC BY-SA 2.0
Fun Holiday Cookie Jars
Be Jolly, Ceramic/Metal Snowman Cookie JarPrecious Moments
Amazing Christmas Cookie Jar Gifts
Christmas Tree 16 qt. Cookie Jar

Wayfair has an enormous collection of unique Christmas cookie jars that would make perfect gifts for newlyweds and housewarmings. They'll be so surprised to see your thoughtful gift. And I bet they don't get 10 cookie jars like they get 10 blenders!
Not only that, but at these sale prices, it's time to pick out a couple of Christmas cookie jar gifts for your own home. Add one to the office Christmas decorations. Or take one for the church dining room.
These are just a sampling of the Christmas cookie jars you can find at Wayfair. Better hurry! Collectors will be snapping up the best ones pretty quick.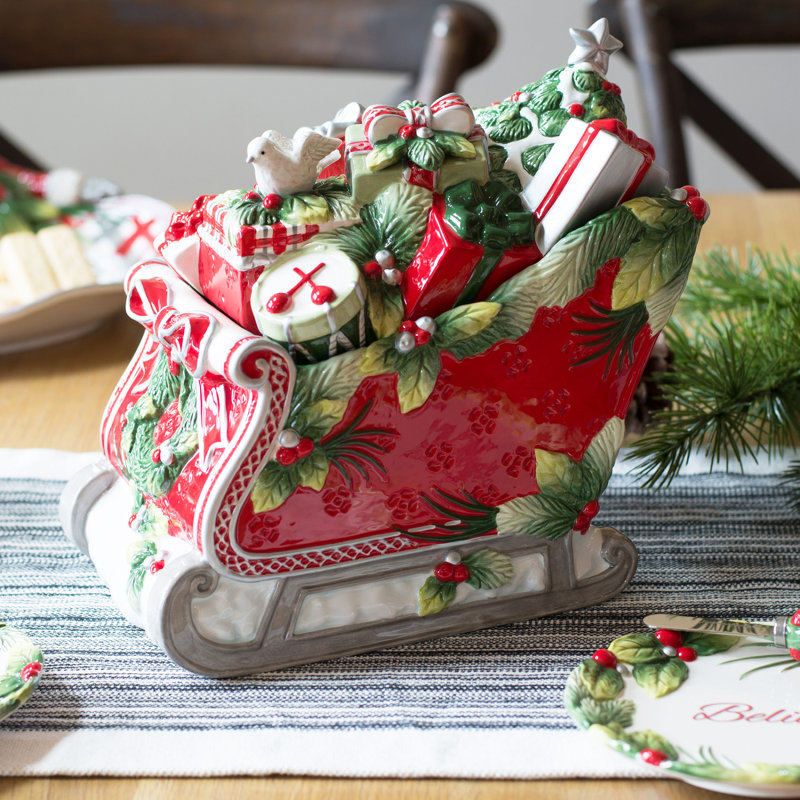 Tartan 2.5 qt Cookie Jar By Fitz & Floyd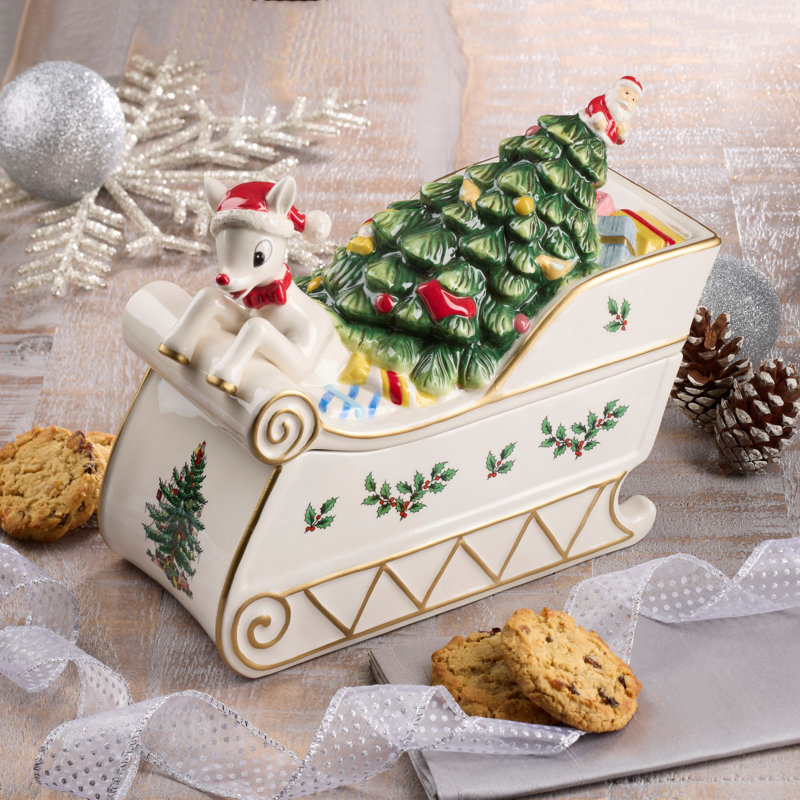 Christmas Tree Rudolph 50 qt. Cookie Jar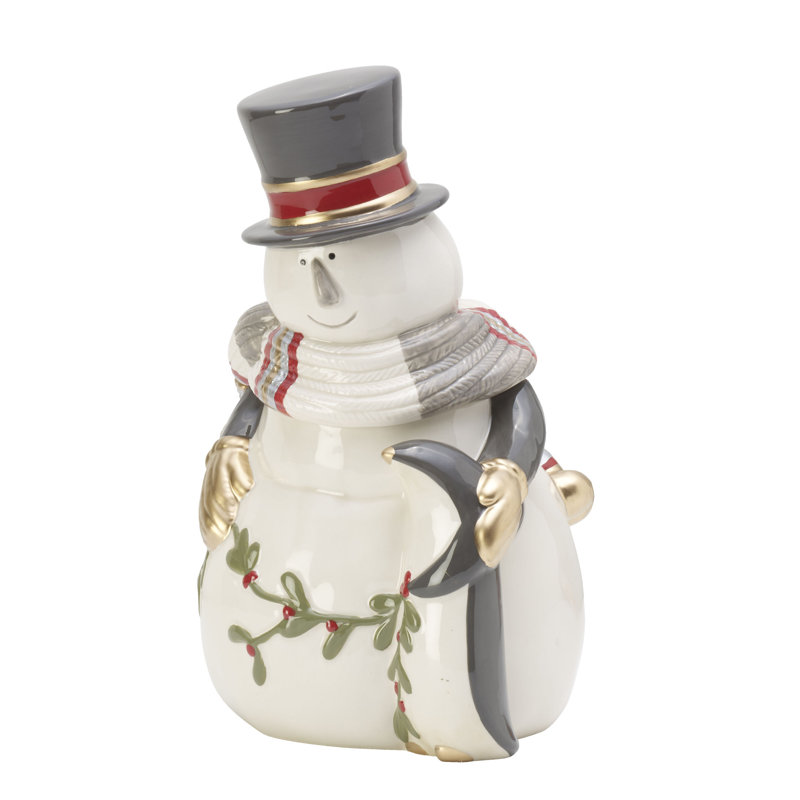 Mistletoe 1.62 qt Cookie Jar By Fitz & Floyd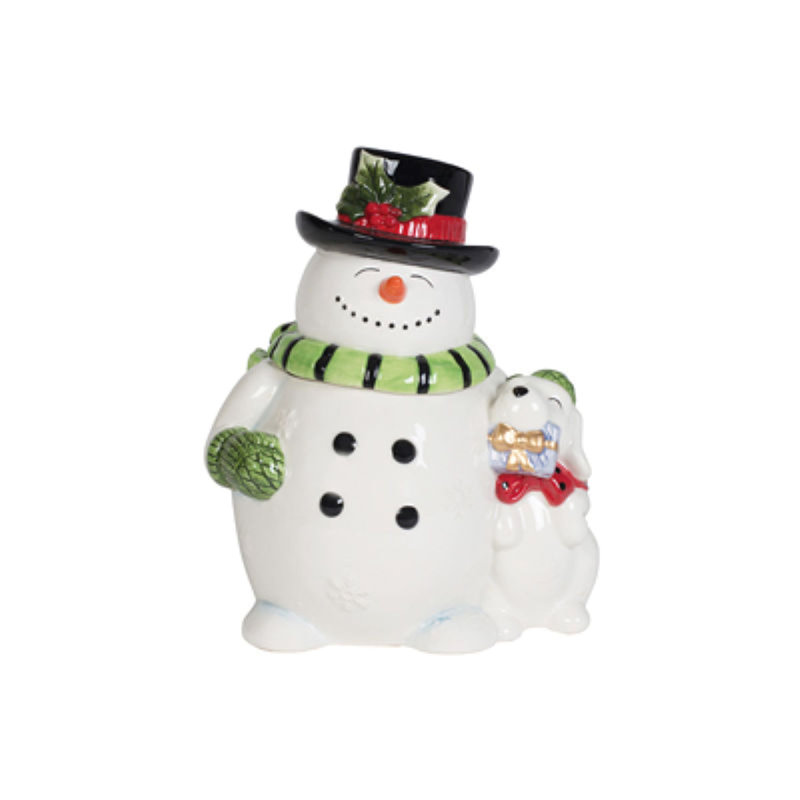 Holly Jolly Snowman 84 qt. Cookie Jar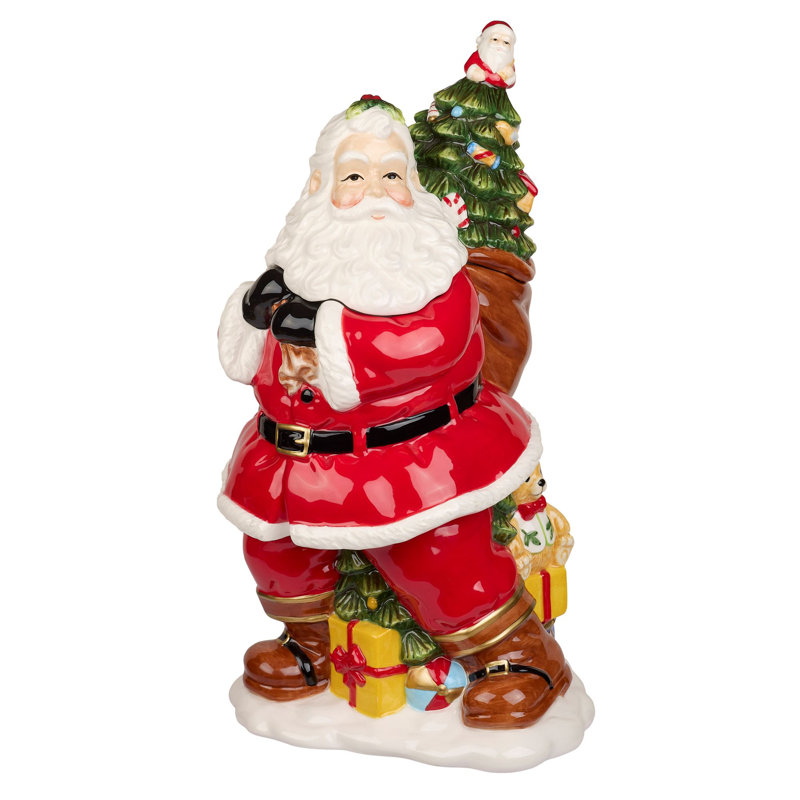 Christmas Tree Santa 64 qt. Cookie Jar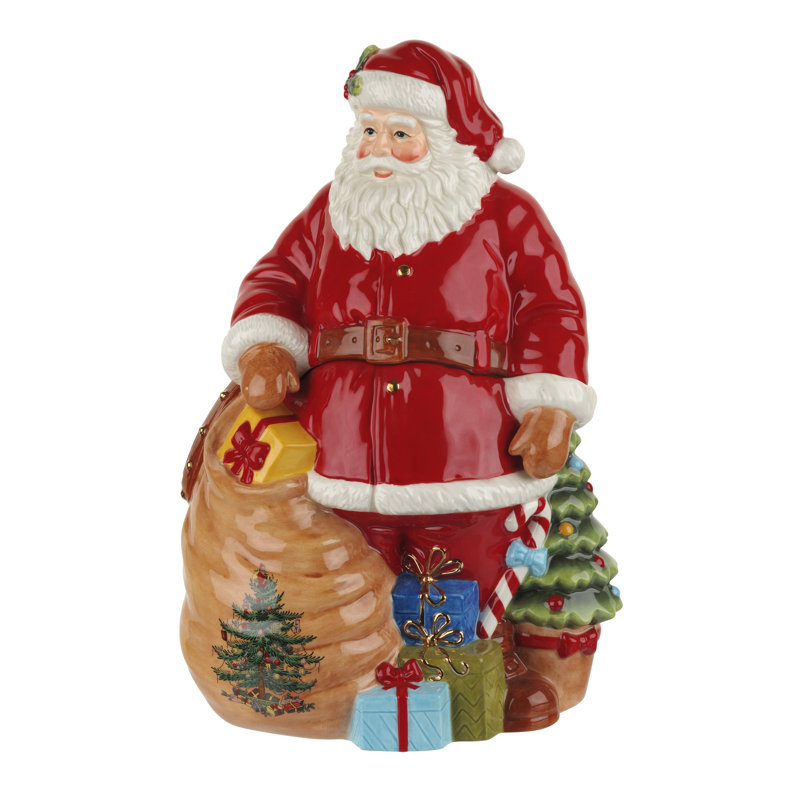 Christmas Tree Cookie Jar

Christmas Cookie Jar Gifts Are Unique
I can't believe the variety of Christmas cookie jars. Every time I look for some, I find the selection has grown! And they only get more and more unique every year. These beautiful Christmas cookie jar gifts will delight anyone on your gift list.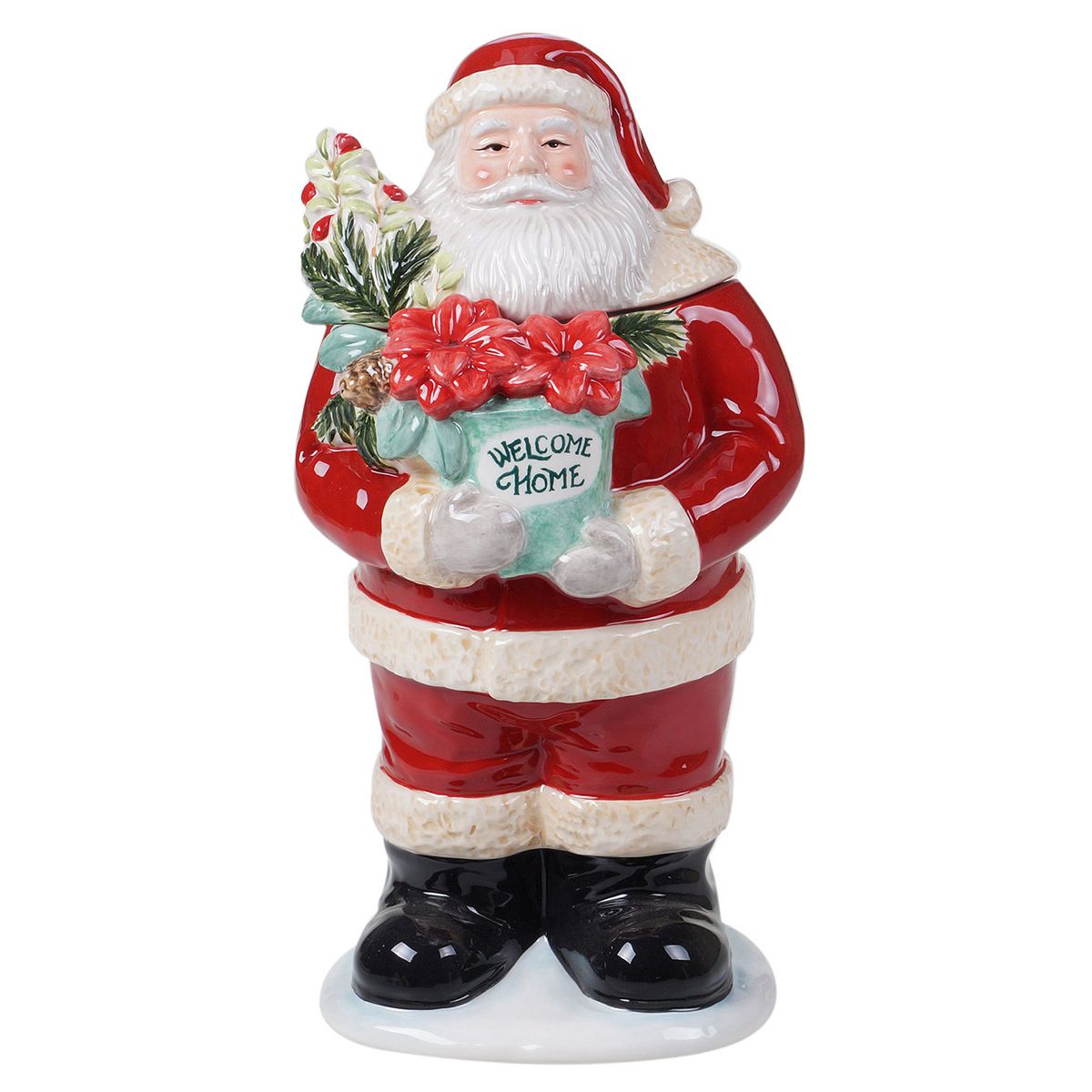 Certified International Christmas Story 3D Cookie Jar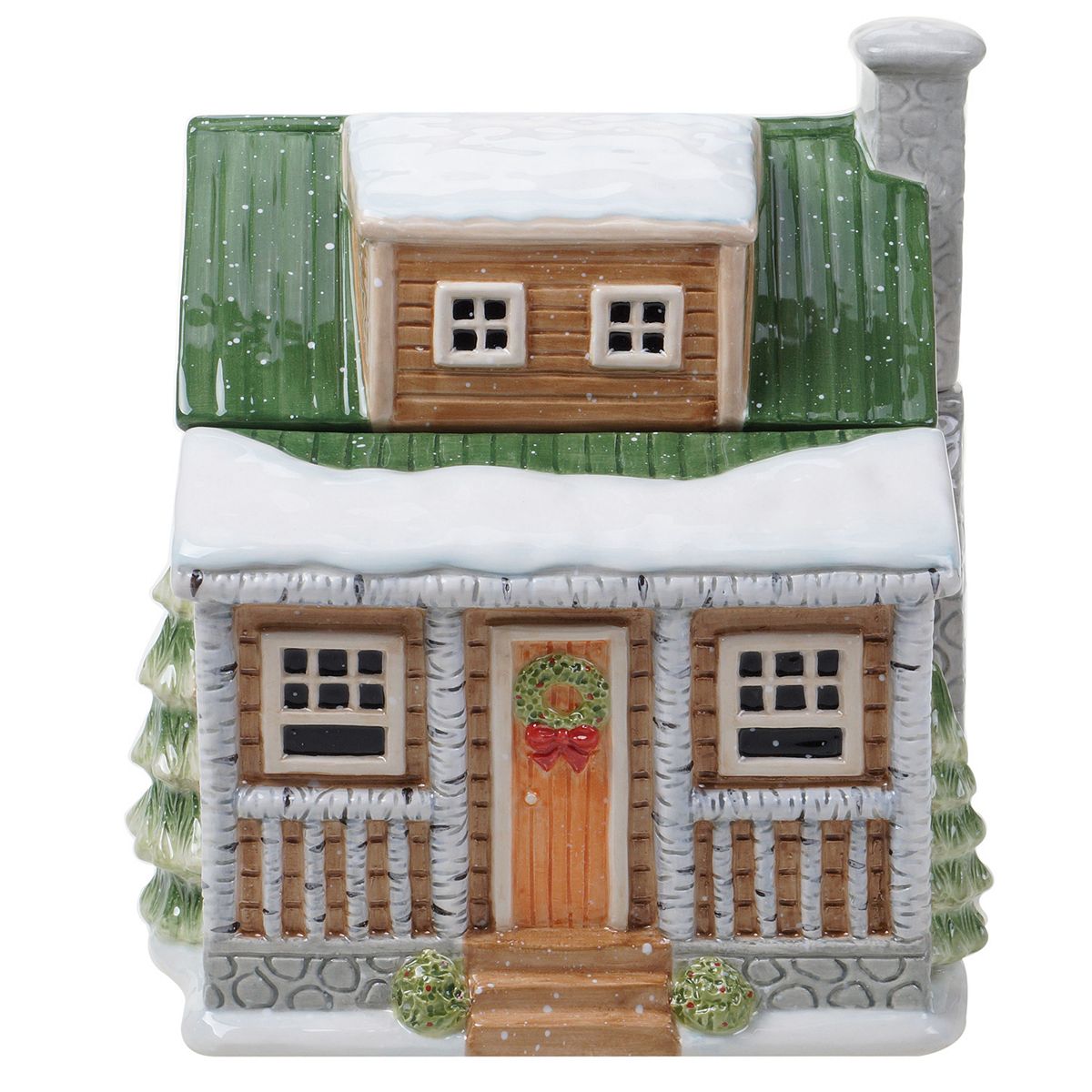 Certified International Winter Forest Cookie Jar

Beautiful Christmas Cookie Jar Gifts
Find eye catching designs and a variety of brands of Christmas cookie jar gifts here to give friends or loved ones. All have a Christmas theme, and will add festive touches to homes during the holiday season. Don't forget to get one for yourself too!  Display them in the kitchen filled with your favorite treats, give them as gifts, or treasure them in a glass-door display case. You have some beautiful selections to choose from here.
Cosmos Gifts Ceramic Santa's Village Candy Jar, 8-1/2-Inch
Cosmos Gifts Ceramic Santa's Village Cookie Jar, 11-3/4-Inch
Cosmos Evergreen Holiday Santa Cookie Jar
Fine Ceramic Victorian Harvest Santa with Deer and Christmas Tree Cookie Jar
Cosmos Gifts 10455 Emerald Holiday Santa Cookie Jar, 10-Inch
Collectible Christmas Cookie Jars On eBay
Always check eBay for Christmas cookie jar gifts. You never know what you'll find for sale on eBay and it's so much fun to look. You can find great deals on vintage collectible cookie jars as well as new ones. Take a look at these Christmas cookie jar gifts I just found.