This post contains affiliate links, which means I will make a commission at no extra cost to you should you click through and make a purchase.

Feeling the need to be by the sea this Christmas? Then these seashell Christmas ornaments will make you feel like you're at the beach! Decorate your tree with these beautiful seashell Christmas decorations (match or mix), and you'll satisfy some of those nautical cravings.
We all dream of sipping a cold, colorful drink with an umbrella in it down by the sea on a beautiful sunny beach. Actually, I live right on the Gulf of Mexico, so I can do that! My drink of choice is sweet Texas iced tea, though. But you can bring a little bit of the beach home to your Christmas tree with some of these gorgeous Christmas tree ornaments.
I've seen some pretty Christmas trees done in a seashell theme and they are breathtaking. Or maybe you'd like to remember a vacation you took to the coast? Whatever your Christmas decorating ideas, seashell Christmas ornaments are a spectacular choice.
There's a wide variety of beautiful seashell ornaments here to choose from. These also make great package toppers, gift exchange items and gift basket goodies!
Featured Image: Ornamental Seashell Ball by Alpha on Flickr, via Commons 2.0
Sand Christmas Tree With Shells Ornament

Dolphin Family 2 Christmas Ornament

Sand Bucket Christmas Ornament

&
Lovely Seashell Ornaments
Seashell ornaments are gorgeous already, but how about seashell ornaments that you can customize and personalize? Commemorate wedding dates, births and more on one or more of these stunning seashell Christmas ornaments from Zazzle. Aren't they stunning?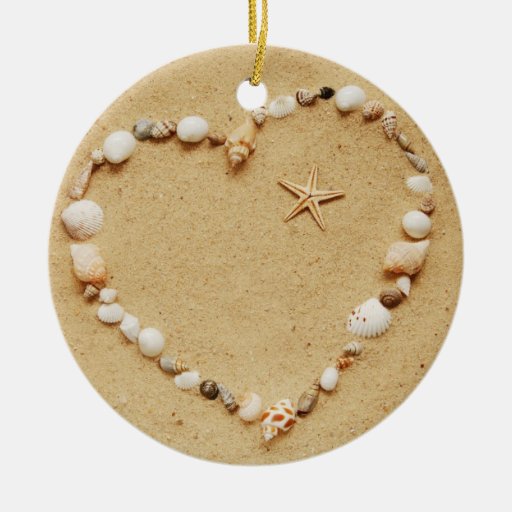 Seashell Heart with Starfish Ceramic Round Christmas Ornament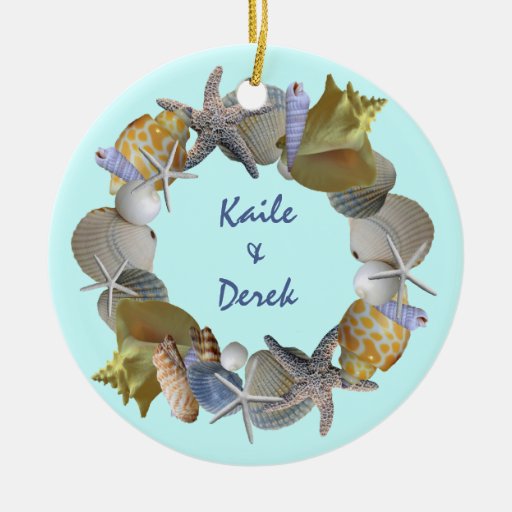 Seashell Wreath Names and Year Ornament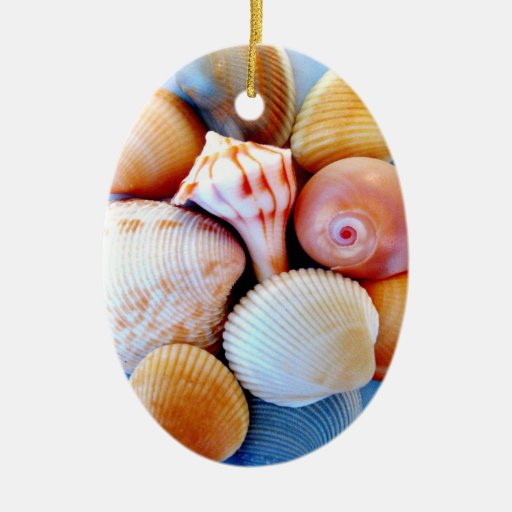 Seashells Oval Christmas Tree Ornament

Scallop Beach Seashell Ceramic Round Christmas Ornament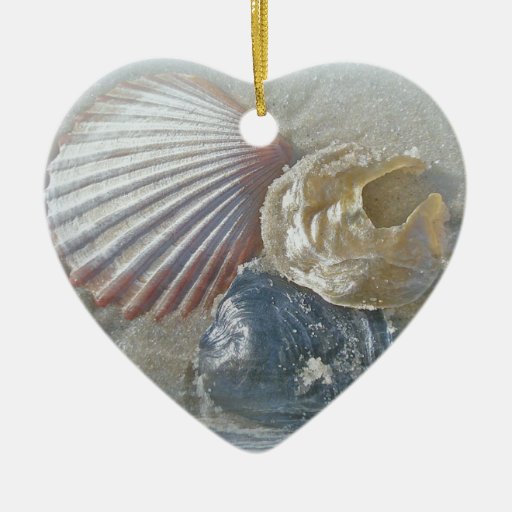 Seashells and Surf Double-Sided Heart Ceramic Christmas Ornament

Seashell Art Dated Christmas Tree Ornament

Seashell Ornament Sets
These pretty little seashell Christmas ornaments will look so lovely on any Christmas tree. I like ornament sets like this that can be spread around the tree. Usually, I pick up a 2 to 4 sets depending on how many ornaments are in the set. This way I can do half the tree or all around the tree.
Christmas Tree Ornament Set Starfish and Seashells
Set 4 Pearlized Ornaments, Shells, Starfish
Blown Glass Seashell Christmas Ornaments
Sand Dollar Seashell Christmas Ornaments
Seashell Christmas Ornaments
White Finger Starfish Ornaments
&
More Lovely Seashell Christmas Decorations
I just happened to see these Seashell Christmas stockings while on Amazon and thought you'd like them. Aren't they lovely? Just the thing to match with your seashell Christmas ornaments.
Scallop Seashell in Seaweed White Christmas Holiday Stocking
Velvet Tropical Seashell Sea Shells Christmas Holiday Tree Stocking
&
Pretty Seashell Ornaments On eBay
Be sure to check eBay for some pretty seashell Christmas ornaments. There's always something special up for sale on eBay. I recommend saving your favorite searches if you don't already. That way you won't miss out on any newly listed seashell Christmas ornaments.