This post contains affiliate links, which means I will make a commission at no extra cost to you should you click through and make a purchase.
Winter Wonderland Christmas Decorating Ideas
Try these stunning Winter wonderland Christmas decorating ideas for a cozy Christmas this year.
The beloved Christmas song Winter Wonderland gets us all into the Christmas spirit. Who doesn't love visions of beautiful trees blanketed with snow, taking a sleigh ride and building a snow man?
These Winter wonderland Christmas decorating ideas are perfect to create that magical feeling in your home.
In fact, some of these Winter wonderland Christmas decorating ideas are great ideas for a Winter wedding, too.
Create an enchanting world for your family this Christmas with Winter wonderland Christmas decorating ideas.  Ready to get started?
Outdoor Winter Wonderland Christmas Decorations
Turn your home or yard into a winter wonderland with snowflake and/or icicle lights!
Christmas lighting these days is so exciting and creative! You can project images of snowflakes and snowmen with an amazing light projector.
Traditional outdoor string lights have also had a makeover the last few years.
What about those of us who want to see snow for Christmas but live in a warmer climate? Add some beautiful snowflake icicle lights to your roof line, porch or balcony and enjoy!
&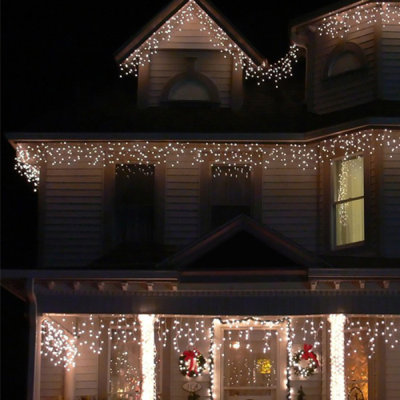 Icelite 110 Solar Icicle String Lights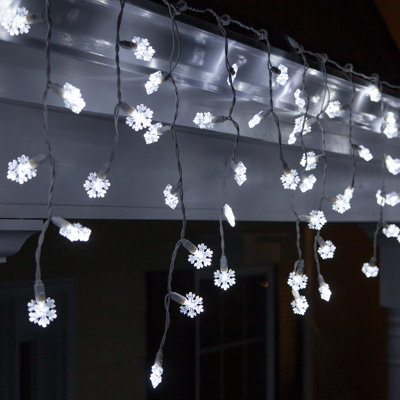 70 Light Snowflake Icicle LED Light

&
Winter Wonderland Outdoor Inflatable Decorations
Inflatables are great for decorating inside and out. Why not add one to your family photo for something a little different?
You'll love the lightweight weather resistant polyester material. The self-inflating designs make it a breeze for anyone in the family to set them up and take them down. They even fold for easy storage.
There's an incredible selection of inflatable indoor/outdoor Christmas decorations at Wayfair. The only problem you'll have is picking your favorites!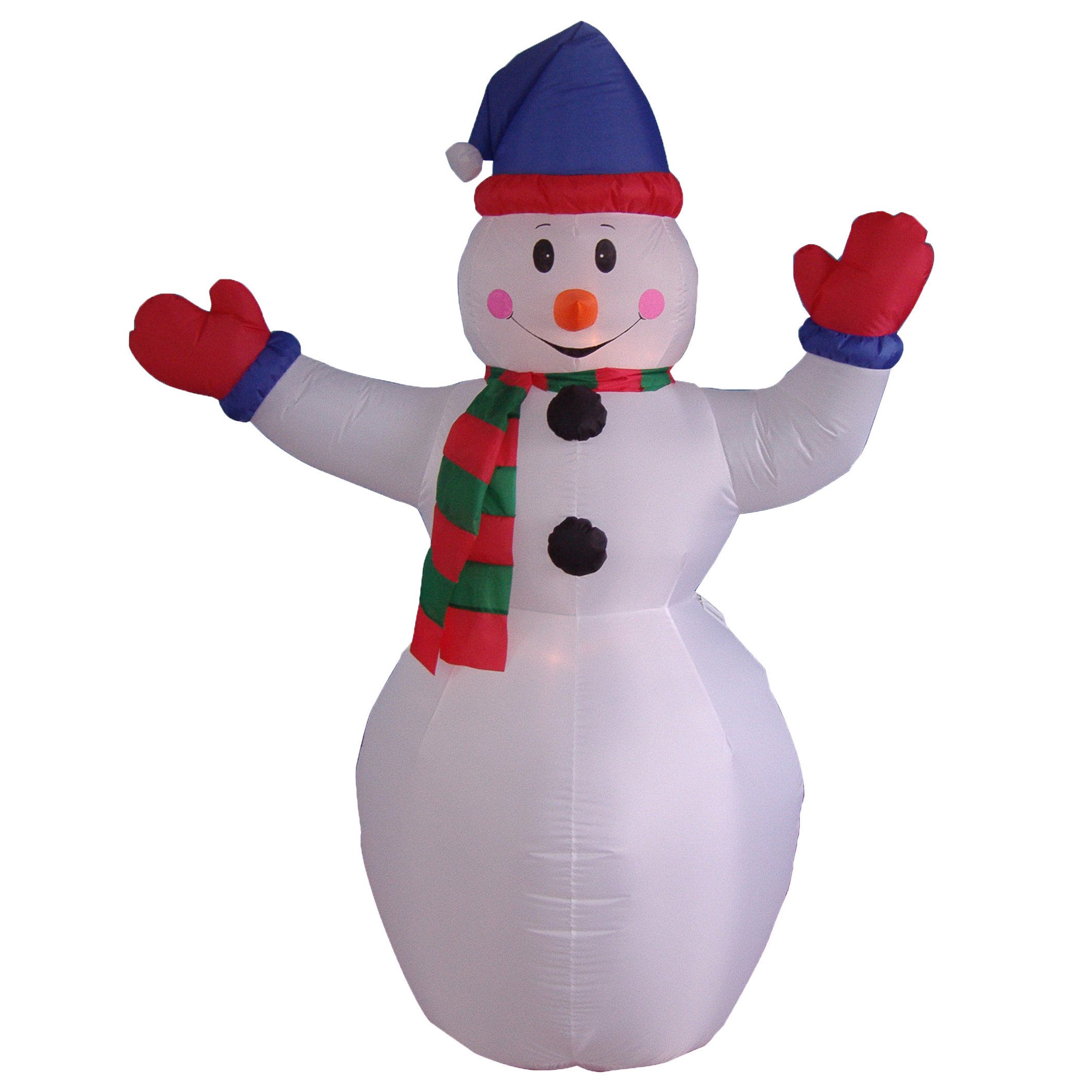 Christmas Inflatable Snowman Decoration

Christmas Inflatable Penguin Decoration

&
Winter Wonderland Door Mats
Brighten up your entry or patio area with a Winter Wonderland doormat that fits the rest of your decor and reflects your personality. These doormats are made of natural coir, a durable fiber that scrapes shoe bottoms clean. They're weather tolerant and colorfast and resist mold and mildew, too. They're the perfect way to set off your winter decorations.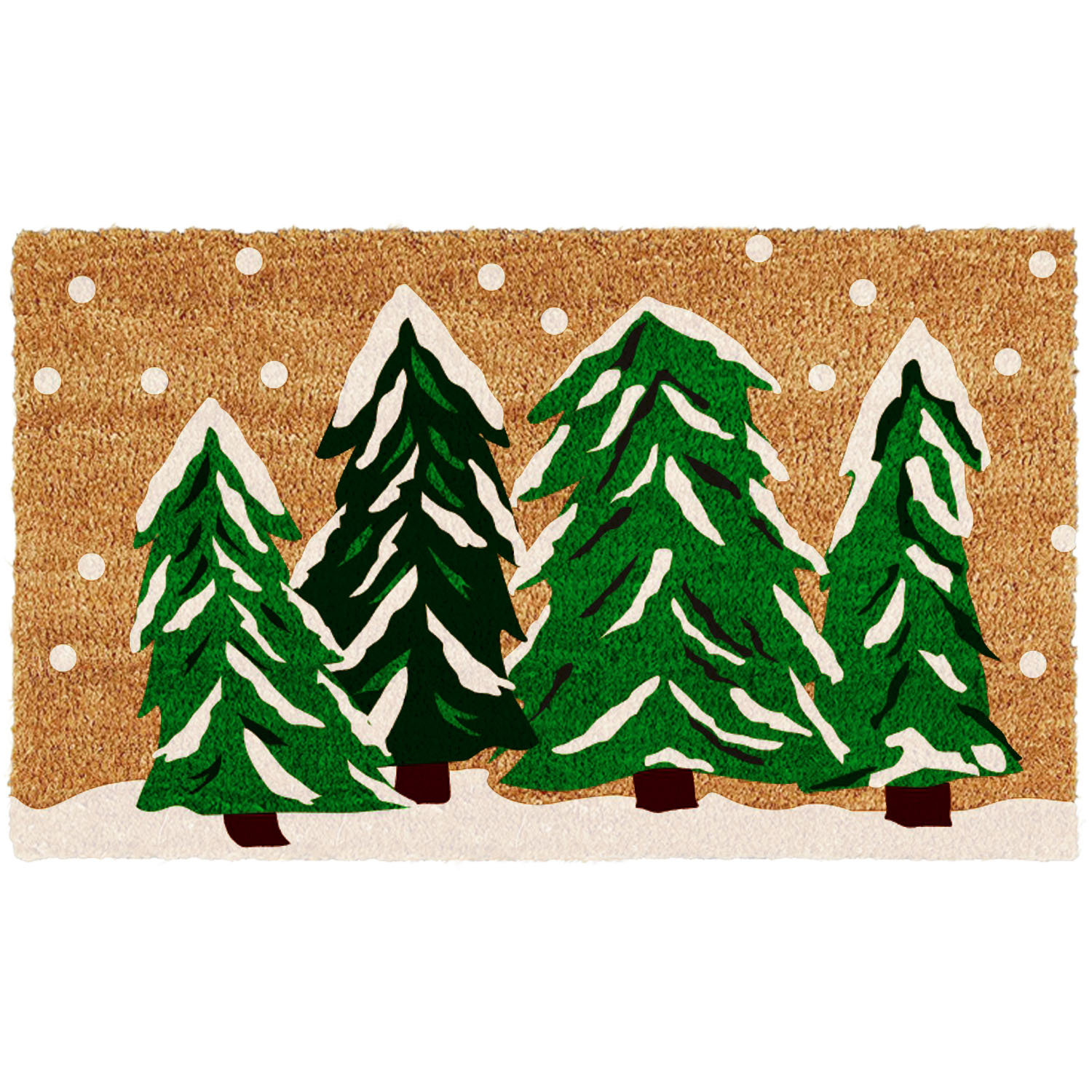 Winter Wonderland Doormat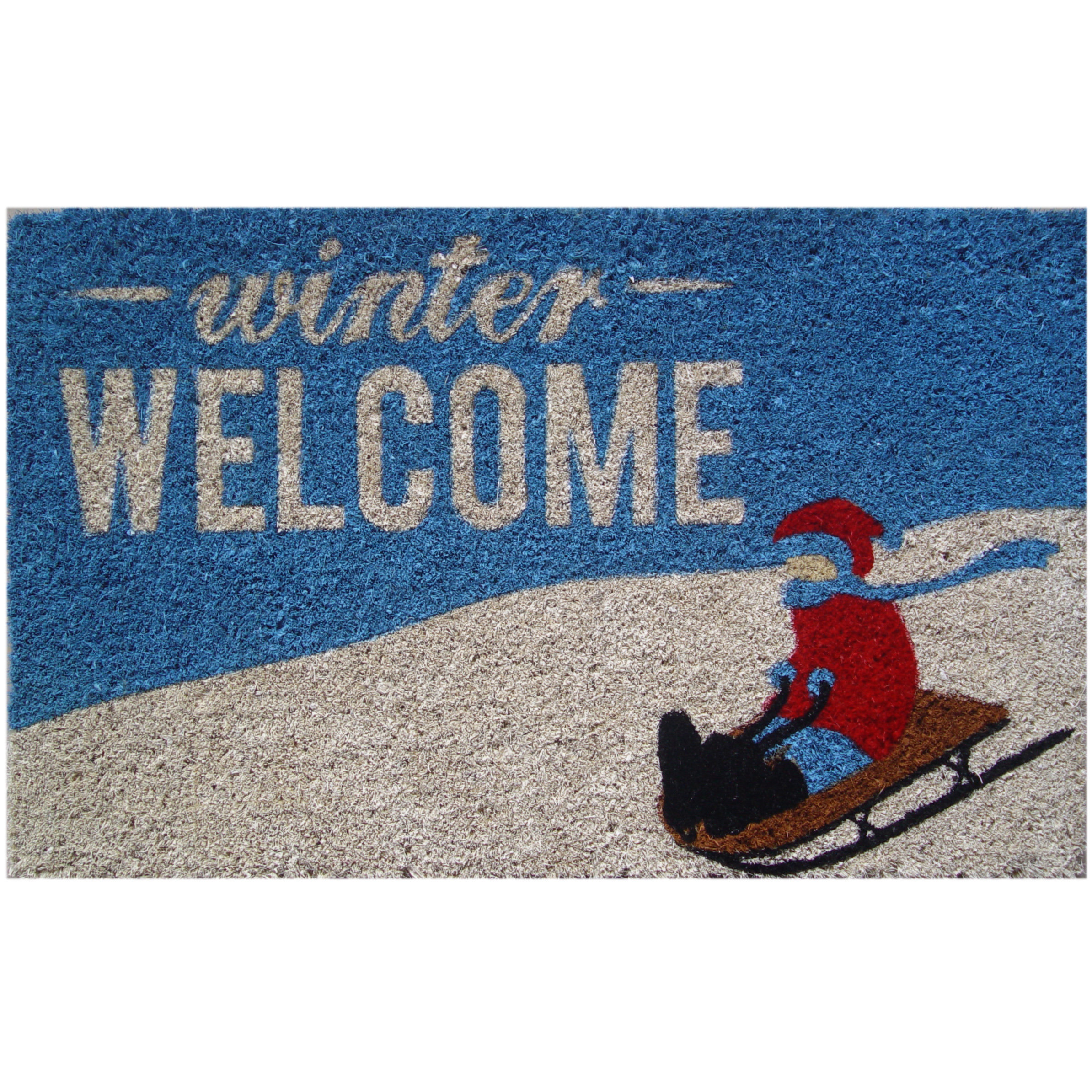 Winter Welcome Doormat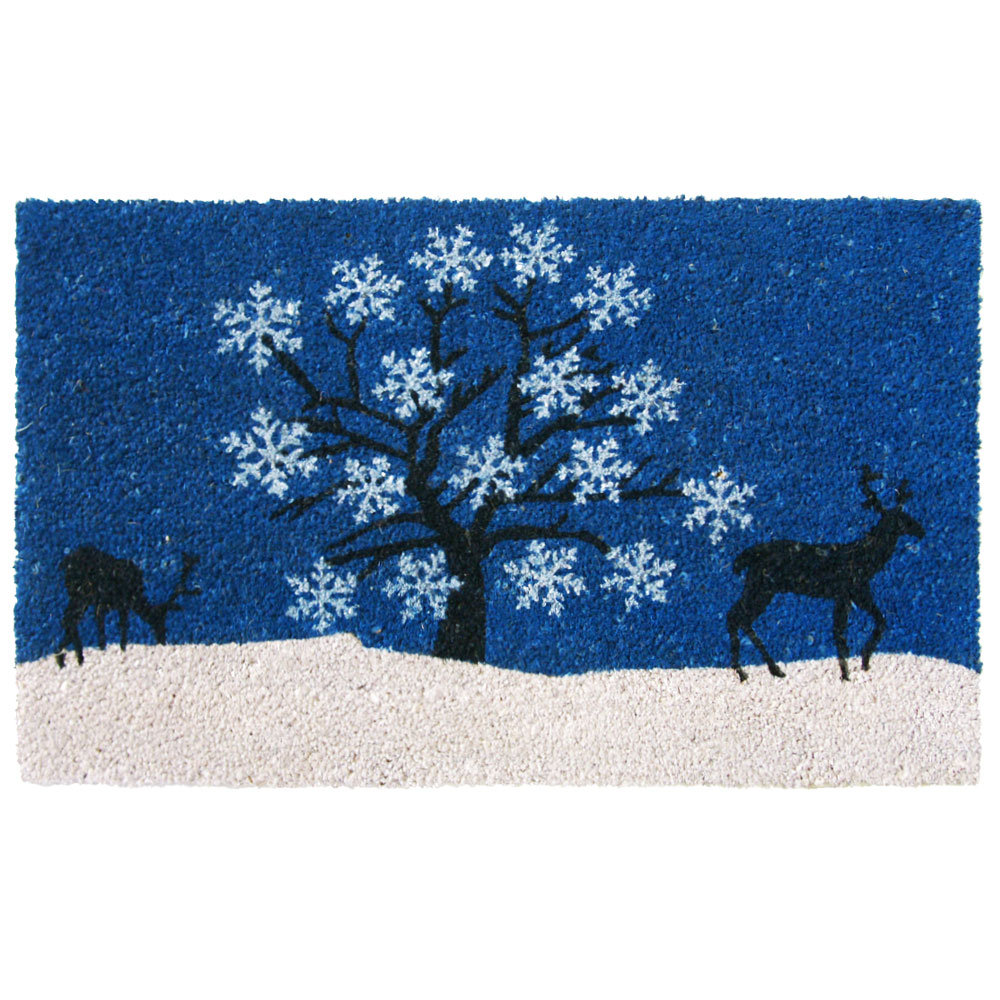 Sky Winter Doormat

&
Winter Wonderland Garden Flags
Add a little bling to your garden with a Winter Wonderland garden flag. What a lovely way to carry forward the Winter theme in your garden decorations.
Winter Wonderland Glitter Flag
Winter Wonderland Garden Flag
Winter Welcome Garden Flag
Garden Flag, Glitter Snowman
Winter Wonderland House Flag
&
Beautiful Winter Wonderland Wreaths
Greet your guests with a lovely Winter Wonderland wreath.  Choose whimsical, rustic or traditional styles to suit your taste.  Any of these wreaths will add extra charm to your Christmas decorations.
&
24″ Teal and Silver Ball Flocked with Pine Cones Artificial Christmas Wreath – Unlit
30 in. Snowy Pine Artificial Wreath with Pinecones and Berries
&
Eye-Catching Winter Wonderland Christmas Trees
"A beautiful sight, we're happy tonight, walking in a Winter wonderland!"  The sight of snow covered trees is a treat for the eyes in Winter.  Bring that charming vision indoors with one of these gorgeous flocked Christmas trees.  Big or small, they're sure to please!
&
Christmas Ornaments
Speaking of your Christmas tree, don't forget the beautiful Winter wonderland Christmas ornaments.  Check out the ones I found.  Each of these merchants has more to choose from on their site. Feel free to click on through and take a look.
Walking in a Winter Wonderland Christmas Ornament

&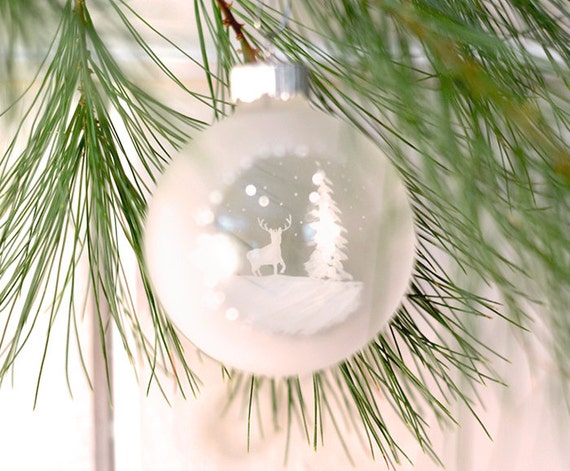 Winter Wonderland ornament Rustic Christmas ornament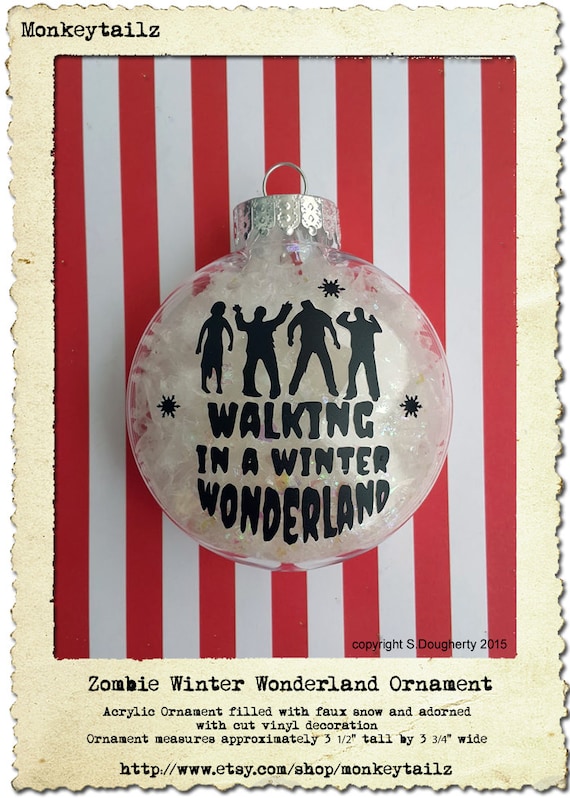 ZOMBIE Walking DEAD in a Winter Wonderland Christmas Ornament

&
Hallmark 2016 Christmas Ornaments Winter Wonderland
Jim Shore Winter Wonderland Peacock Christmas Tree Ornament
6.5″ Winter Wonderland with Red Cardinal Christmas Disk Ornament
Old World Christmas Clip-on Winter Wonderland Peacock Ornaments
Christopher Radko Winter Wonderland Christmas Ornament
Blessed Are the Meek from 2001 Winter Wonderland Collection
&
Christmas Stockings
Don't look now, but it's time to hang your stockings.  What could be more special than personalized Winter Wonderland Christmas stockings!
Personalized Gifts Winter Wonderland Stocking – Snowman
Winter Wonderland Personalized Stocking – Rudolph
&
Be sure to come back and visit. I'm always looking for the cutest Christmas decorations in favorite themes. You can count on me adding more to the collection when I find them!
2016 PINTEREST PARTY WINTER BLOG HOP
This post is part of the Pinterest Party 2016 Winter Blog Hop. The Pinterest Party is a group that helps people grow their Pinterest following. Find other posts in this blog hop below:
1. Steampunkary – Steampunk Christmas Ornaments & Decorations Gift Guide
2. Grammie Knows How – Winter Essentials for Safety on the Road
3. Determined to Shine – Inspired by Angels: A Holiday Art Journal Project Using Coloring Book Pages
4. Deal Finding Family – Fun, Family Winter Activities
5. Unique Christmas Decorations – Winter Wonderland Christmas Decorating Ideas (you are here)
6. The Kids Fun Review – Grinch Printable Whoville Cupcakes Topper
7.  Little Blog In The Country – Peppermint Herb Bath Bombs
8. Birthstone Magic – Winter Colored Birthstones: Beautiful Blue and White Birthstones for Winter Celebrate the Season
9. Olives-N-Okra –  Christmas Granny Square Dish Cloths – Free Crochet Pattern
10.  Housewiveshobbies.com –  Christmas Free Knitting Patterns
11. Essential Oils For Guide –  20 Ways to Stay Healthy & Stress-Free During the Holidays 
12.  Best Gifts For Happy Living – Decorating The Dining Table For Christmas
13. Pennies & Playdough – 3 Tips On How To Have A Healthy Holiday
14. http://victorianchristmasparty.com/
15. Stephanie Grams – Products and Tips for Protecting Your Skin this Winter
(Visited 807 times, 1 visits today)